Seminars
TS Group Meetings
All interested researchers and students are welcome to join our seminars regardless of scientific level and background! Meetings in C1.057.
The Group meets on Tuesday mornings (0915-1030), with alternating presentations in chemistry and biology, covering ongoing research plus "flash talks" on the latest in the literature.
On Wednesday evenings (1800-1930) we enjoy an ongoing "Biology 101" refresher course going through Alberts' Molecular Biology of the Cell over pizza.
On Thursday mornings (1030-1130) we run Chemistry Denksports - both for total synthesis and as applied to chemical biology.
Junior Research Group Seminars
Junior research groups in the Faculty of Chemistry and Pharmacy present their research for students seeking BSc, F-Praktika, MSc and PhD positions, with food & drinks afterwards.
The next Junior Group Seminar takes place on June 26th from 1715 in Butenandt-HS. Please register if you want Beer & Brezn afterwards (link available June 1 - June 24). Links to the presenting groups:
The first seminar took place in June 2018. Links to the presenting groups: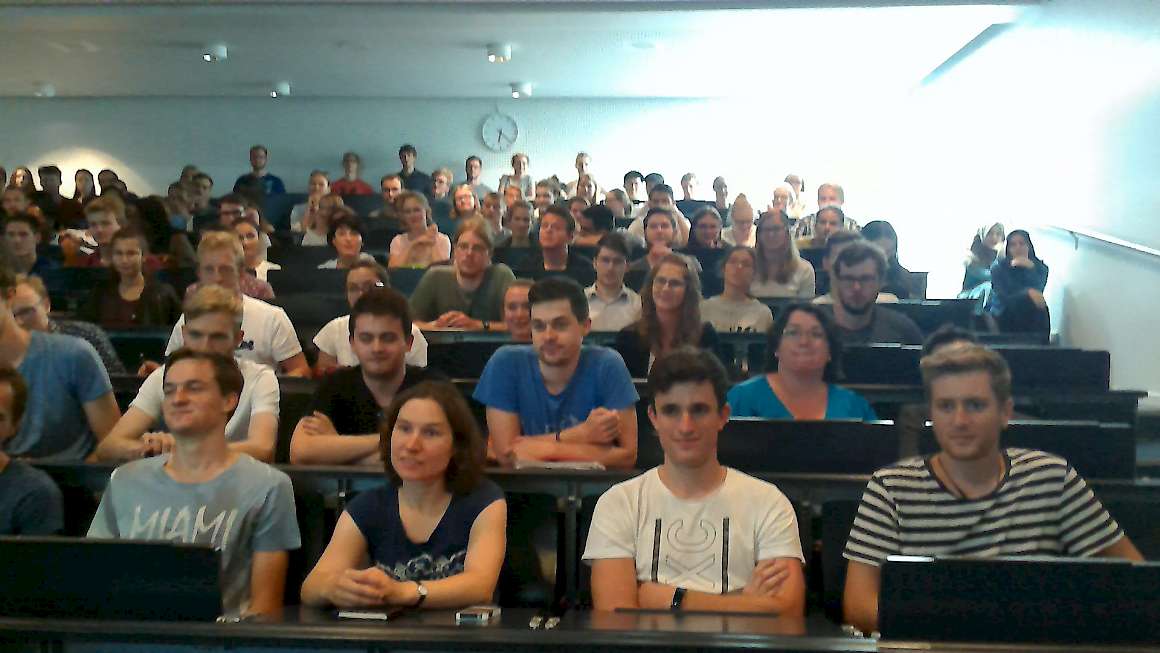 aa