Research Group Members
The Thorn-Seshold group was established at LMU Munich in 2016. For the current group members, see the Team tab.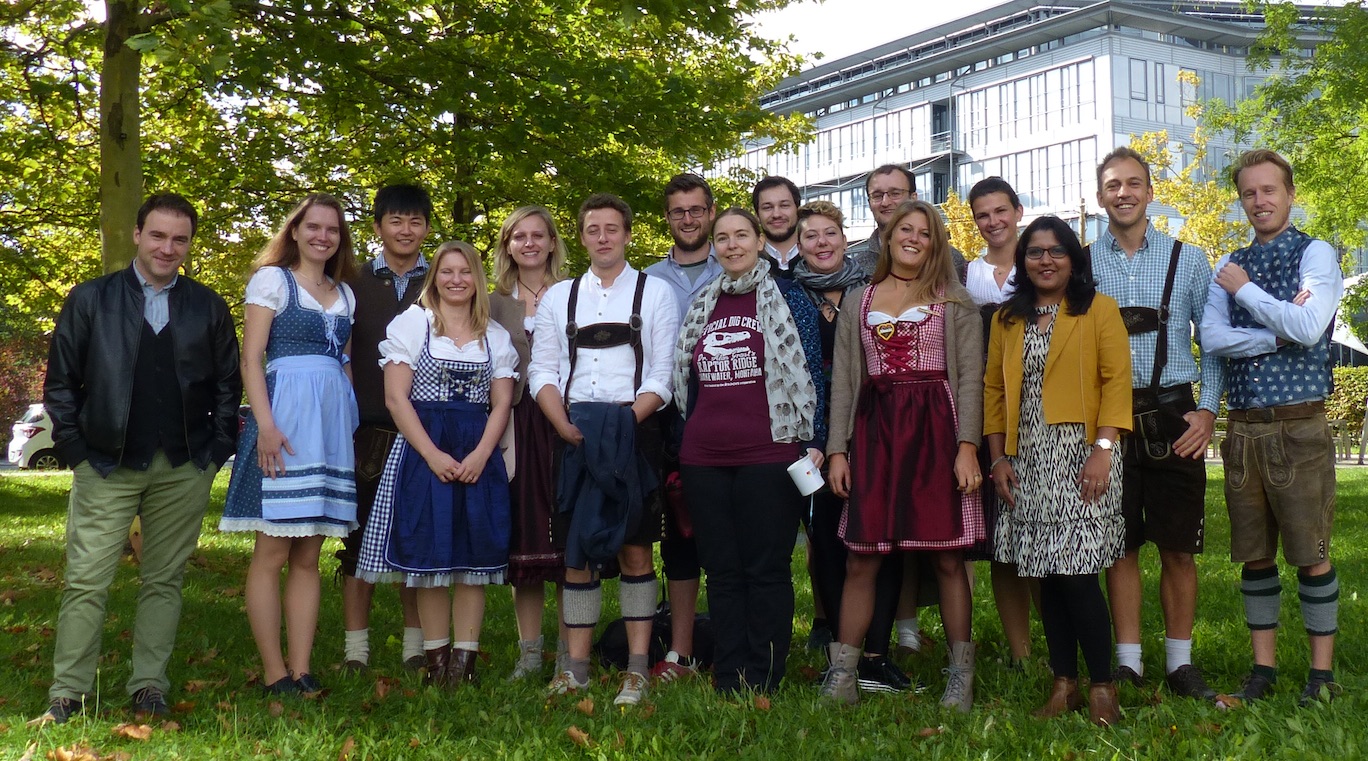 Oktoberfest Outing, October 2018. Petar Marinkovic, Yelena Wainman, Li Gao, Marina Fütterer, Doris Mangelberger, Adrian Müller-Deku, Alexander Sailer, Yvonne Kraus, Sebastian, Elena Longhi, Marc Wegert, Franziska Ermer, Julia Ahlfeld, Ruchira Shah, Oliver Thorn-Seshold, Tilmann Petersen.