The TS Research Group
The Thorn-Seshold group was established at LMU Munich in 2016. Our group comprises ~50% organic synthesis & pharmaceutical chemistry, 25% cell biology, and 25% in vivo biology, allowing us to independently translate and evaluate chemical biology strategies from the fume hood to the mouse house. For the current group members, see the Team tab.
We are embedded within several DFG collaborative research networks and also work together with groups in Germany, Switzerland, Spain, and France.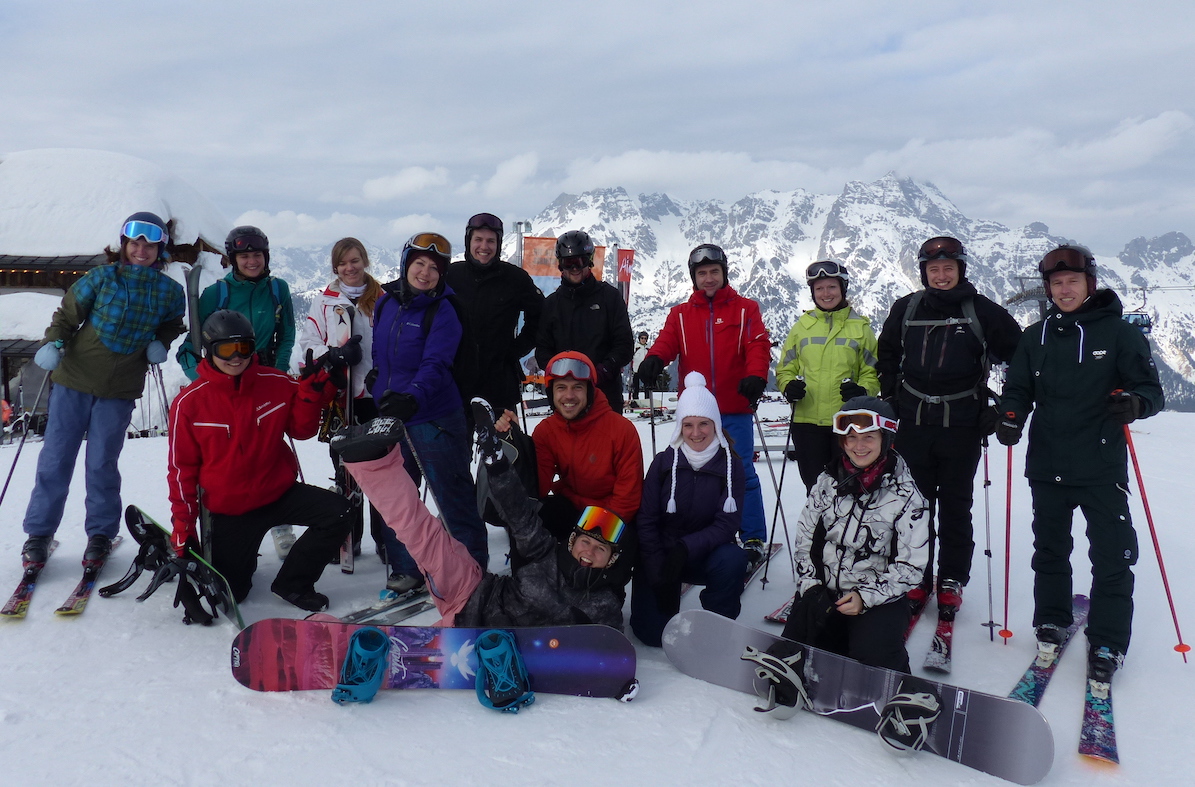 Ski Retreat, February 2019: Yelena Wainman, Li Gao, Julia Ahlfeld, Sonja Rieth, Elena Longhi, Jan Felber, Franziska Ermer, Oliver Thorn-Seshold, Alexander Sailer, Kasia Pańczyk, Petar Marinkovic, Carina Glas, Monique Preuße, Adrian Müller-Deku, Tilmann Petersen. absent: Yvonne Kraus, Ruchira Shah.