Seminars
Seminars: Chem & Pharm (LMU); Chem MChG (LMU / TUM); Biology (LMU & MPI); Biophysics (LMU-CeNS)
TS Group Meetings
All interested researchers and students are welcome to join our seminars regardless of scientific level and background!
The Group meets on Tuesday mornings (0915-1100, C1.057), with alternating research presentations in chemistry and biology plus "flash talks" on new literature.
We run a Chemical and Cellular Biology series on topics and methods, both theory and practical. Theory sessions usually in Lynen-HS, timing varies - if interested be in touch.
On Thursday mornings (1100-1145) we run Chemistry Denksports - both for total synthesis and as applied to chemical biology - if interested be in touch.
New CUP Faculty Research Groups
New research groups in the Faculty of Chemistry and Pharmacy present their research for students seeking BSc, F-Praktika, MSc and PhD positions, with food & drinks afterwards.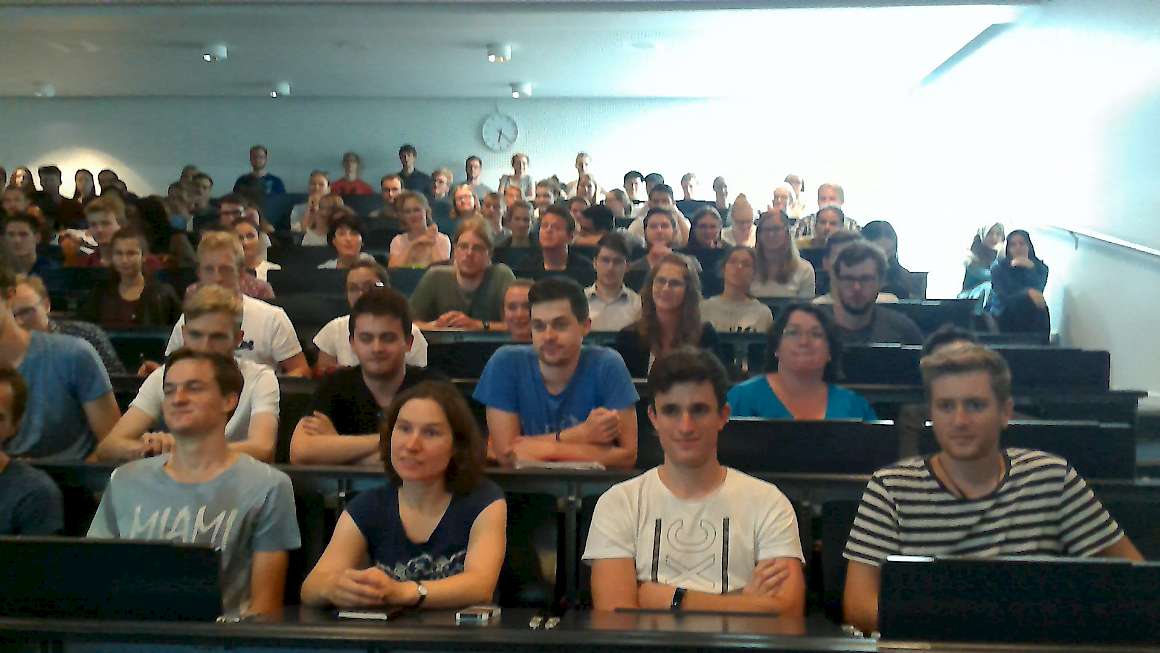 The most recent New Groups Seminar was on June 26th 2019.
The previous New Groups seminar took place in June 2018: