Group Events
Ski Retreat, March 2020
The annual classic, with the best Sleighriding Snowball Fight of the year.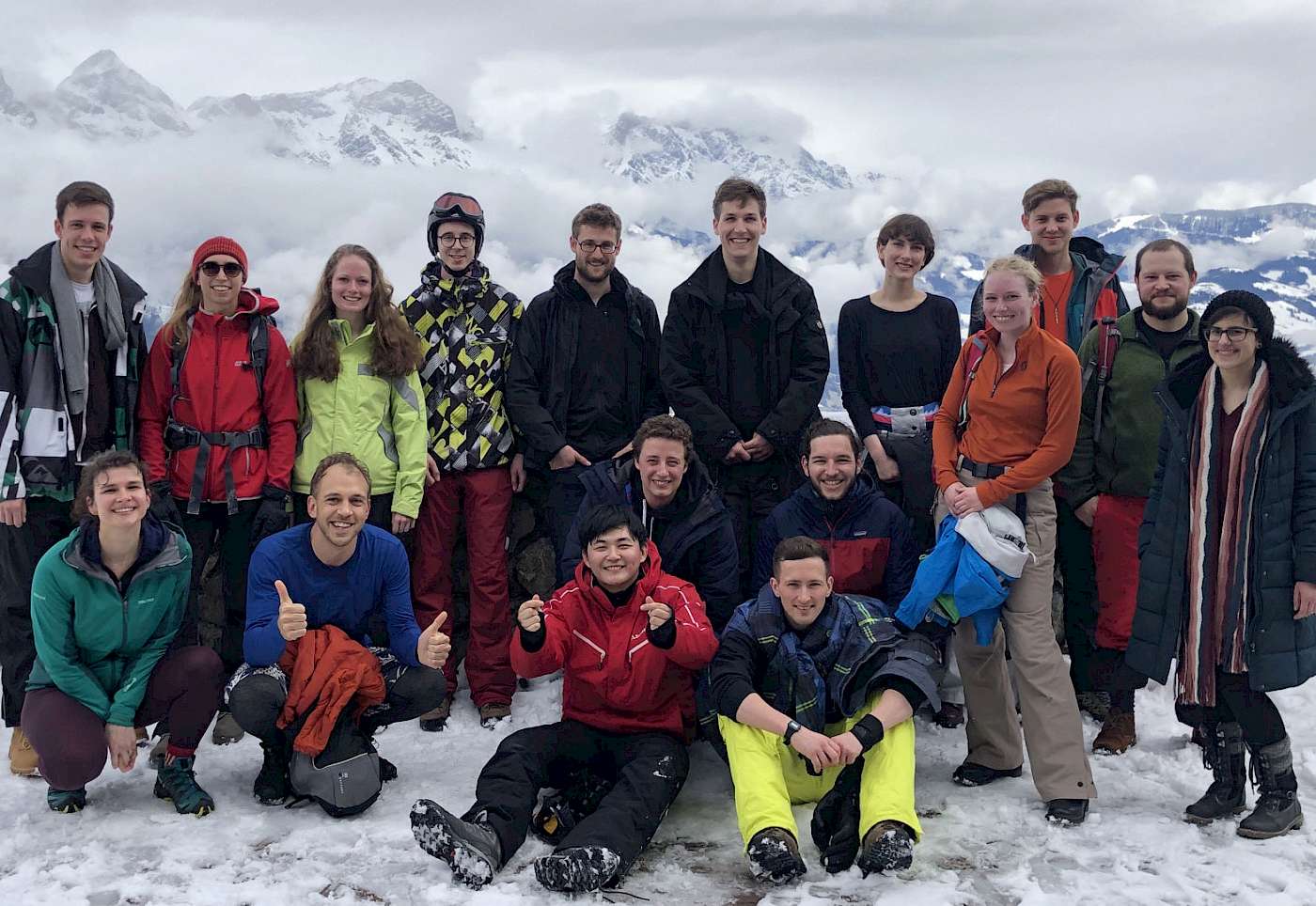 Christmas Party 2019
It's been a big year for the lab - time to wrap up the year in style. Honed presentation skills were pushed to the limit with the 2019 Powerpoint Karaoke championships.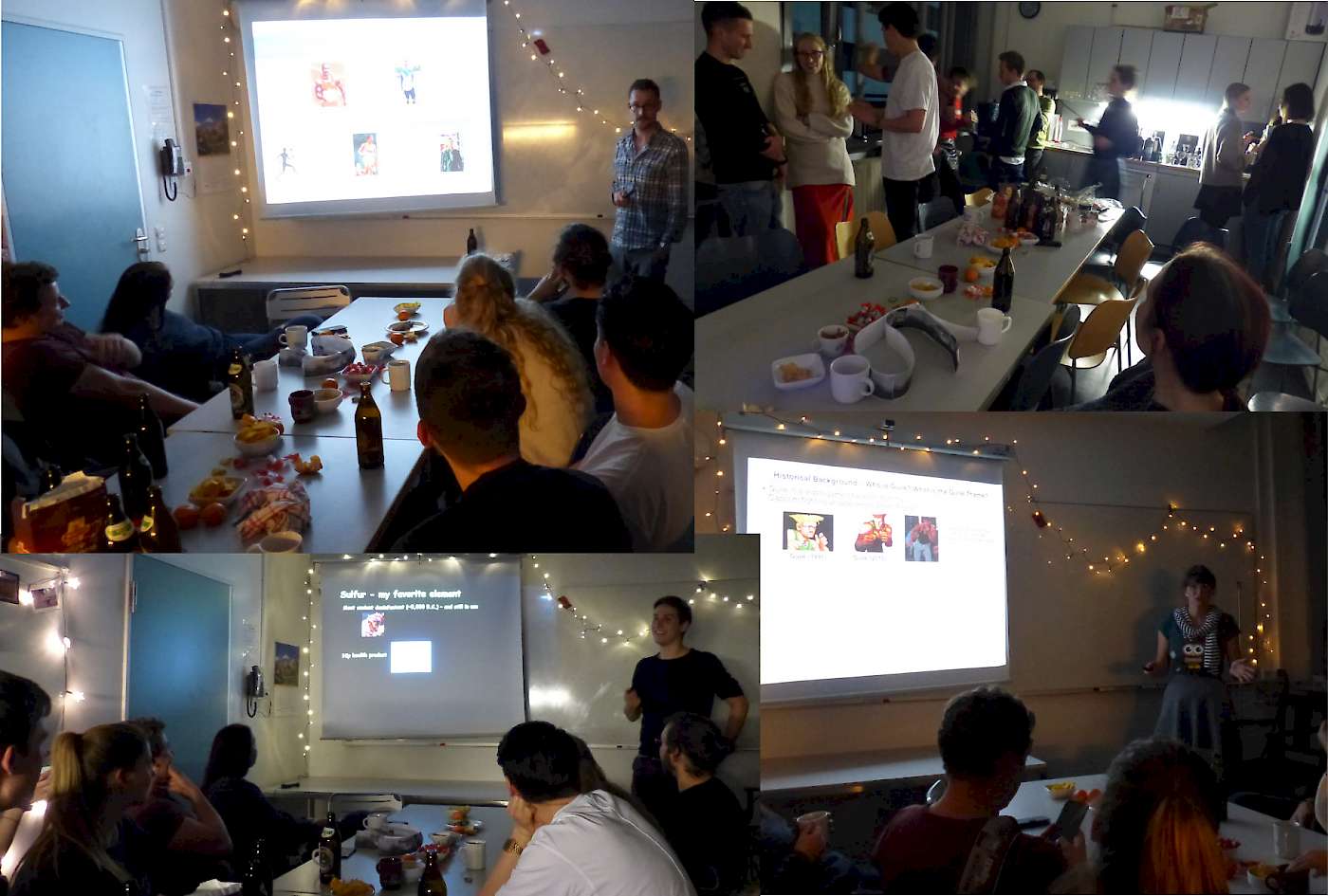 Research Retreat 2, October 2019
Our biannual Traunkirchen retreat week covered preparing and presenting talks, with sidelines on poster prep, gender in science, image handling and figure assembly.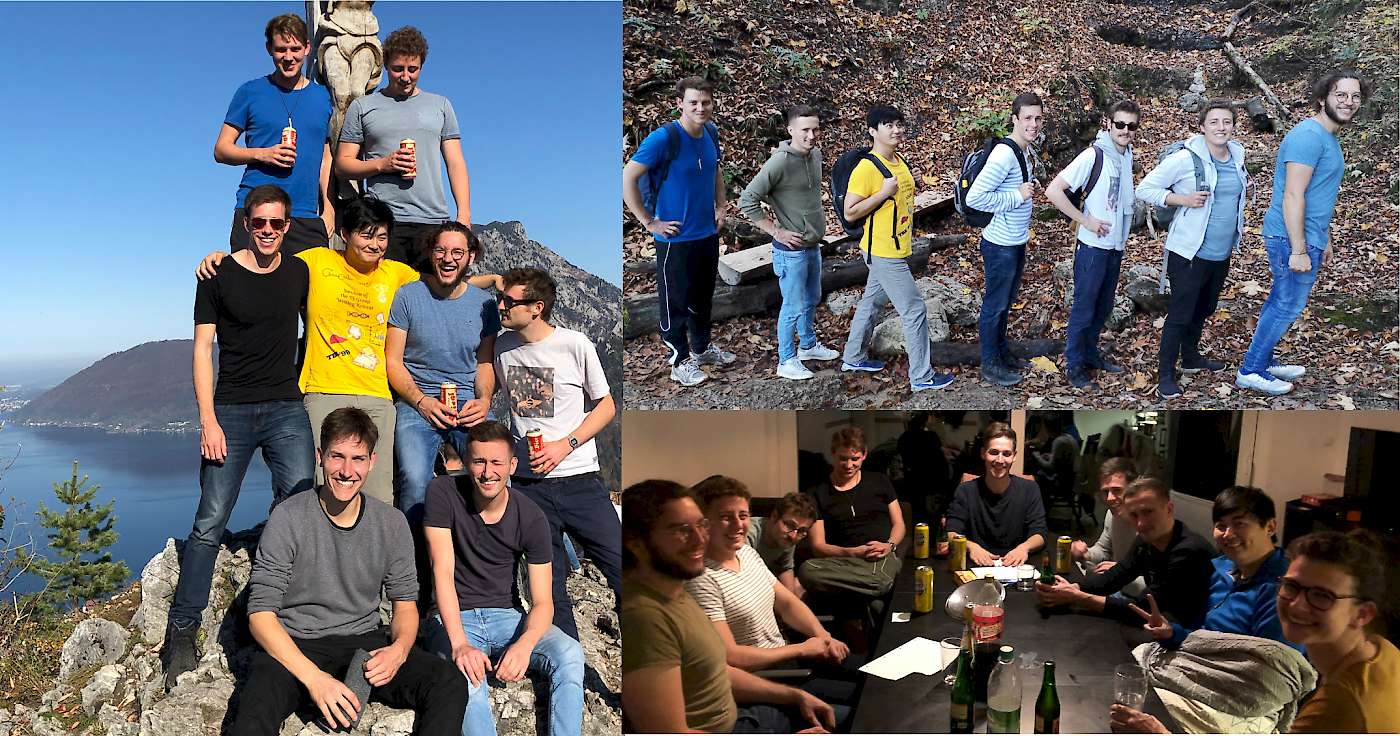 Wiesn Outing, October 2019
The Munich classic, this year at the Paulaner.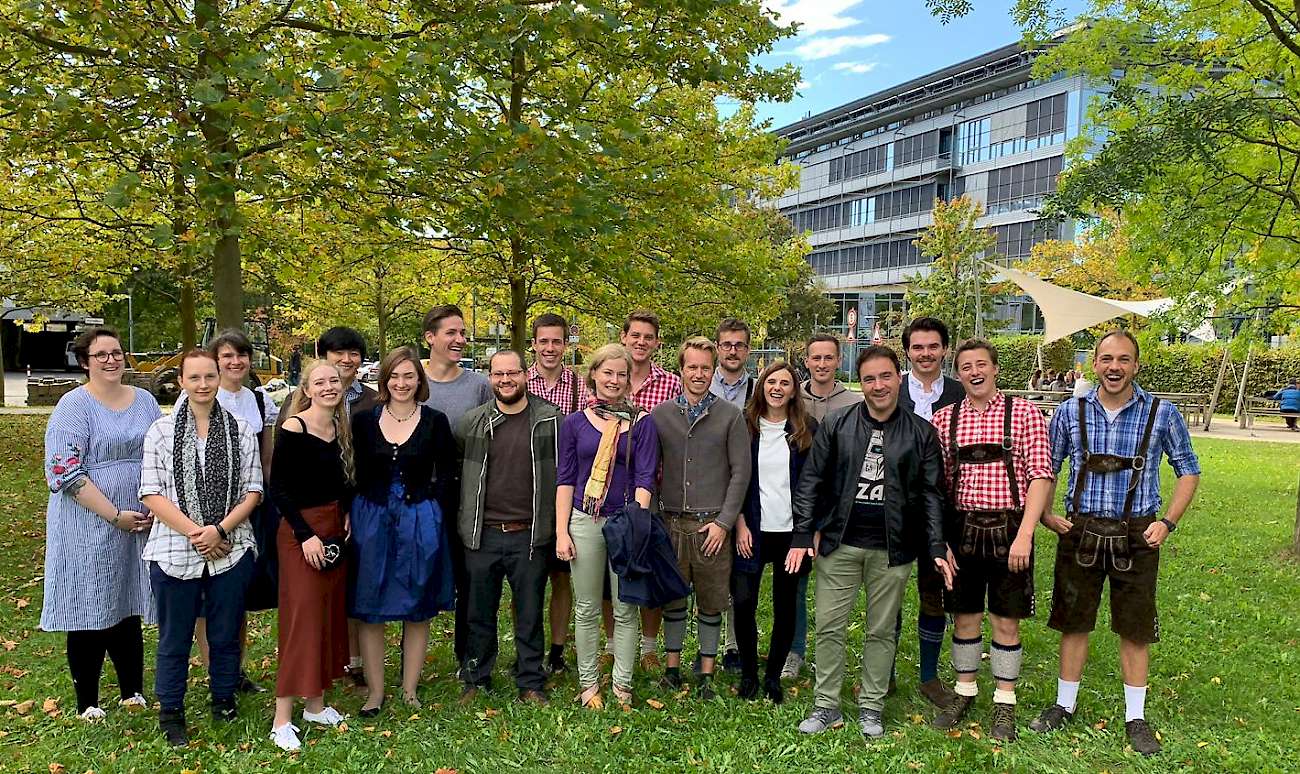 Campus Football Tournament, June 2019
Driven by the pitiless power of the Sailer-Face-Zeisel axis, the Switcheroos romped home to surprise double victories in the annual Grosshadern Campus soccer tournament before bowing out in the quarters.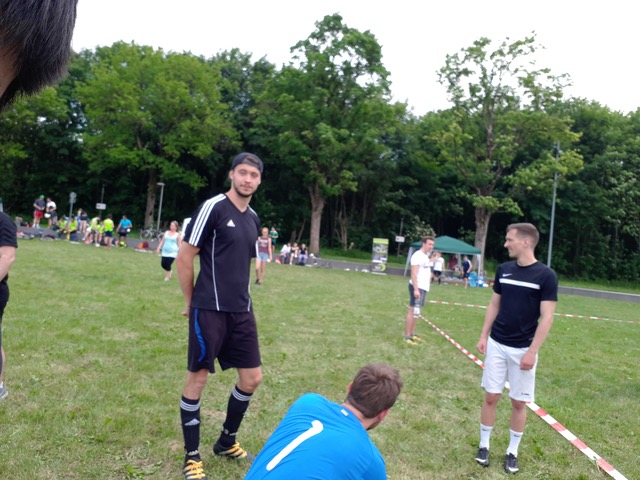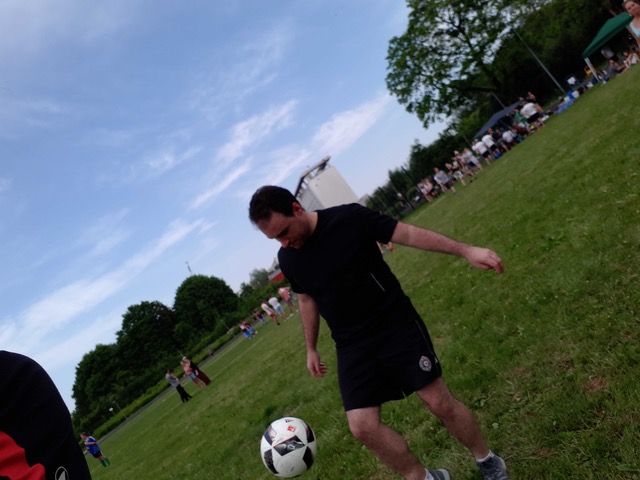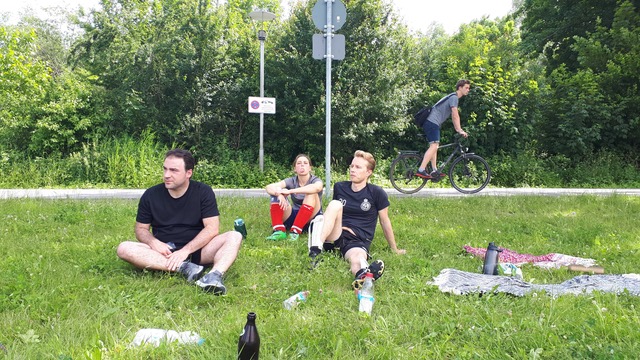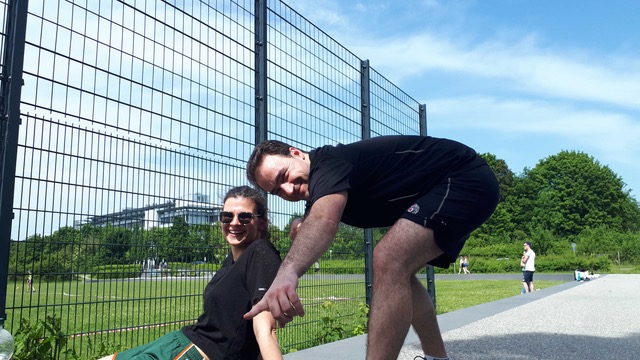 AirHop Challenge, May 2019
More exhausting than you'd think.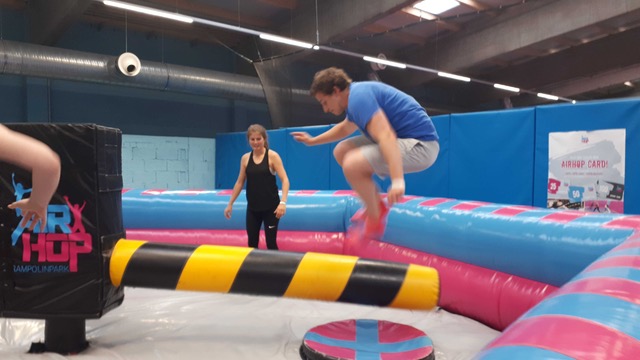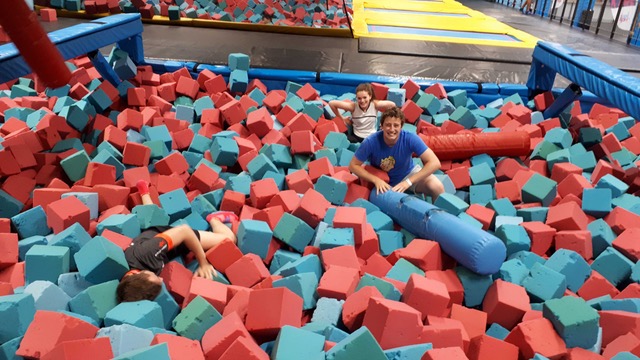 Ski Retreat, February 2019
As well as the giant sledborne snowball fight, the creativity and unexpected musicality of Li's chemical biology seminar may enter into legend.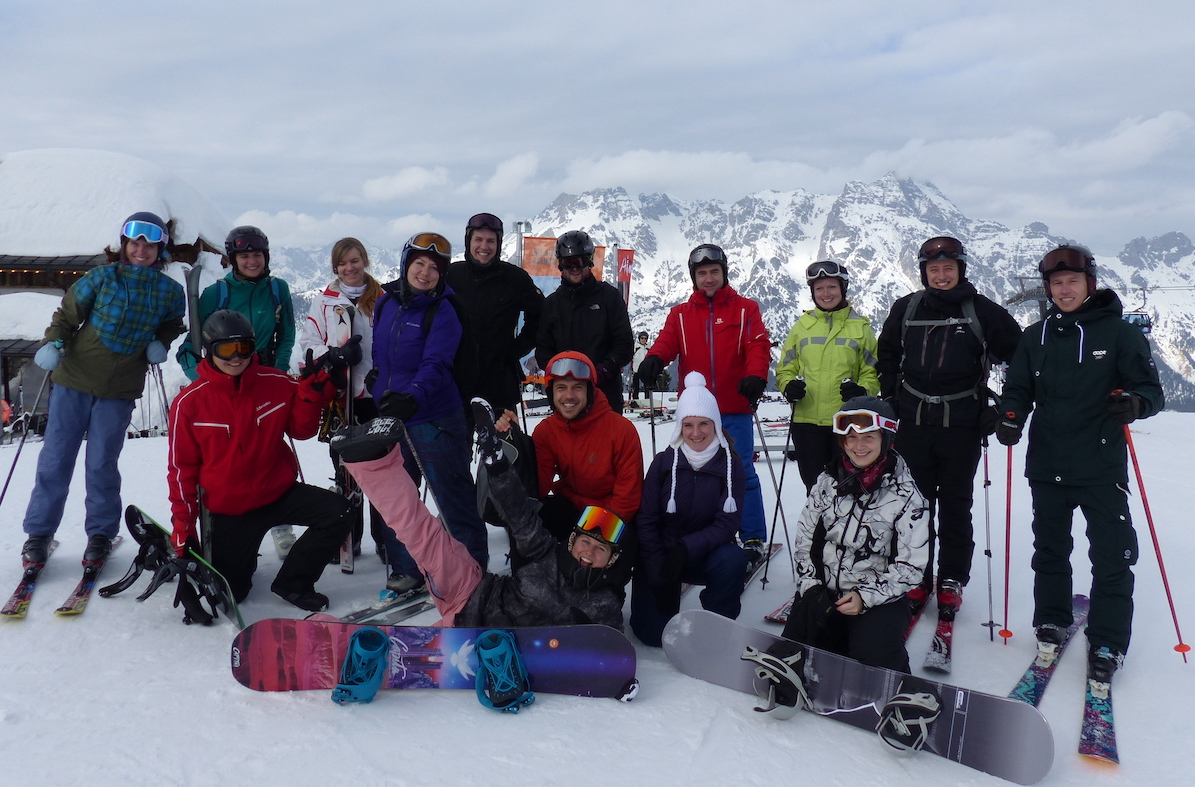 Yelena, Li, Julia, Sonja, Elena, Jan, Franziska, Oliver, Alexander, Kasia, Petar, Carina, Monique, Adrian, Tilmann.
Research Retreat 1, January 2019
Twice yearly we hold a week-long Research Retreat away at a lake in Austria, with morning sessions on research skills and afternoons for paper writing. Retreat 1 tackled paper structuring and figure prep, with sidelines on data processing & stats, collaborations and group presentation practice.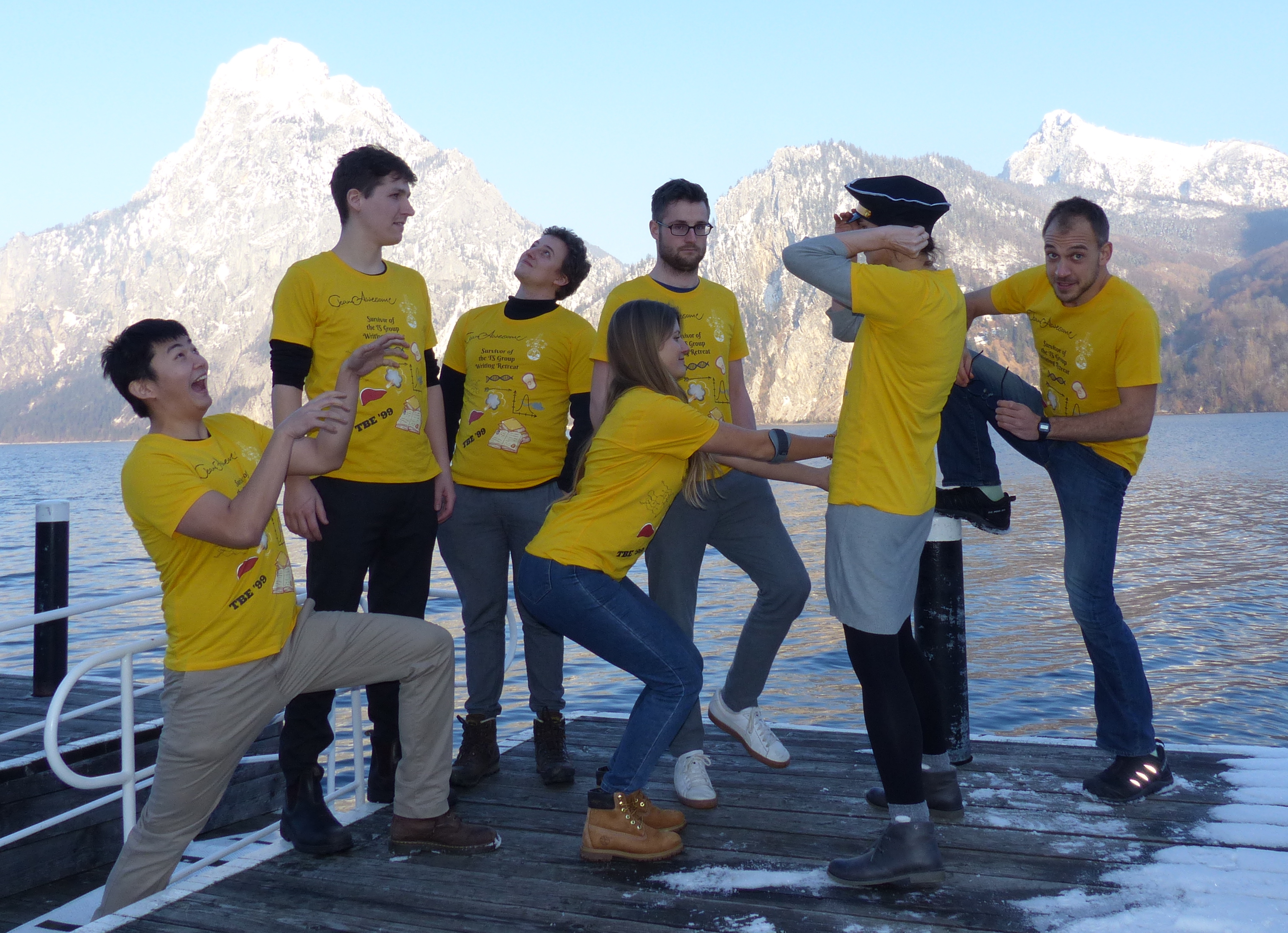 Survivors of Retreat #1: Li, Jan, Adrian, Franzi, Alex, Julia, Oliver.
Oktoberfest Outing, October 2018
The famous Munich tradition.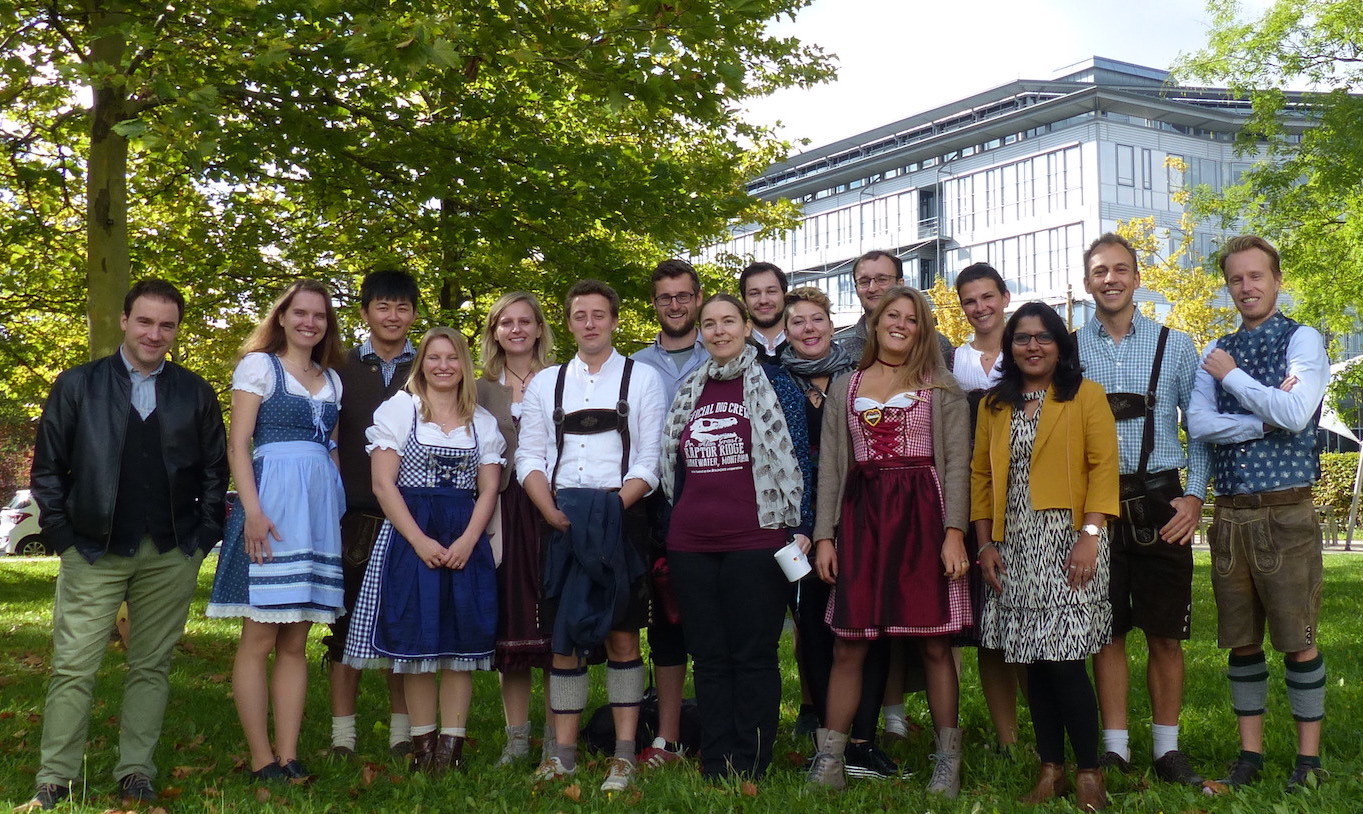 Petar, Yelena, Li, Marina, Doris, Adrian, Alex, Yvonne, Sebastian, Elena, Marc, Franzi, Julia, Ruchira, Oliver, Tilmann.
Isar Boating Trip, July 2018
Munich's less famous tradition is its summer obsession with the Isar, a clear cold river that flows from the Alps through the city. Boating from 30 km away into town is a perfect way to cool off from the heat.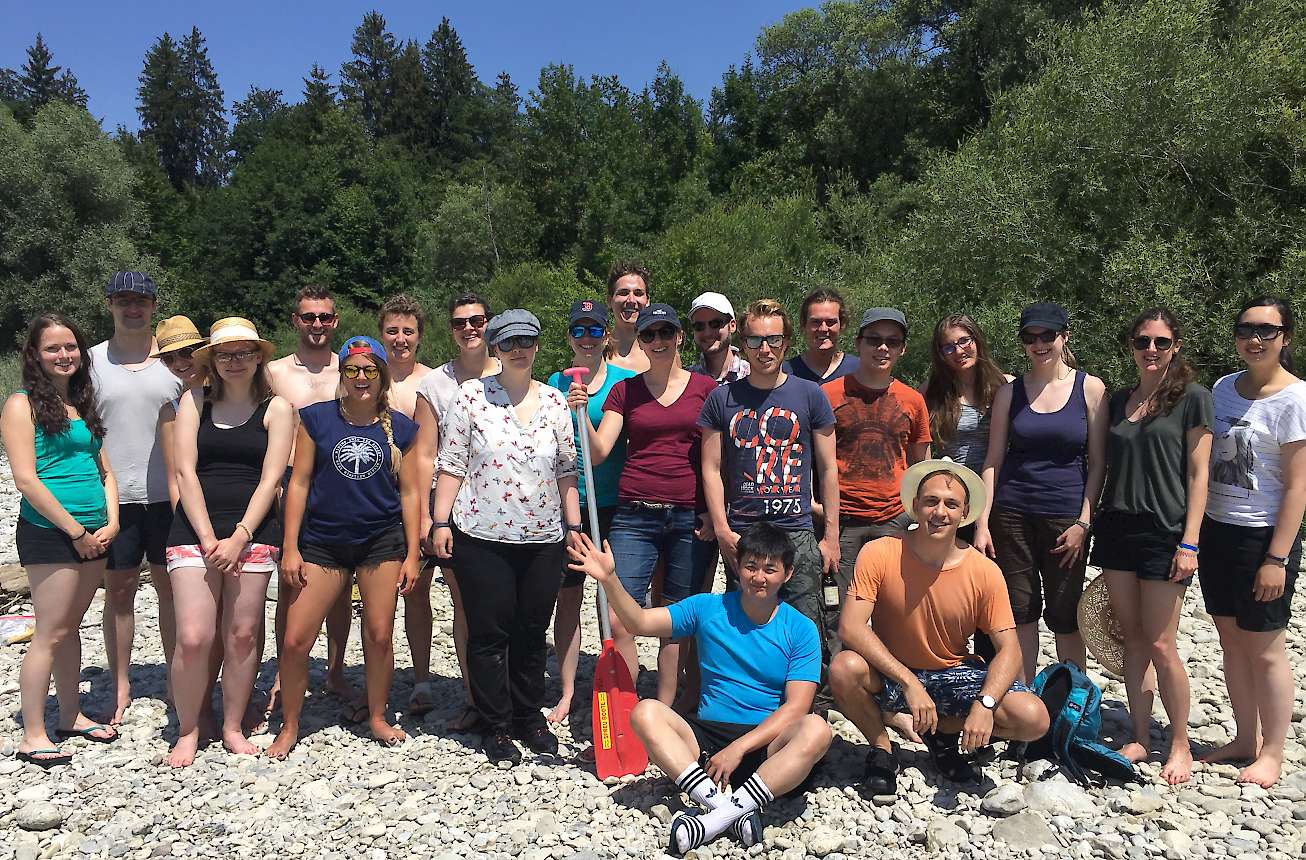 The Thorn-Seshold and Daumann groups: Carina, Marc, Christina, Kati, Alex, Franzi, Adrian, Julia, Yvonne, Yelena, Jan, Doris, Tilmann, Oliver, and the Daumanns.
Football Tournament, June 2018
"Li + the OTSWaHuBras" before the annual Grosshadern Campus soccer tournament. We didn't score but we did have the best shirts.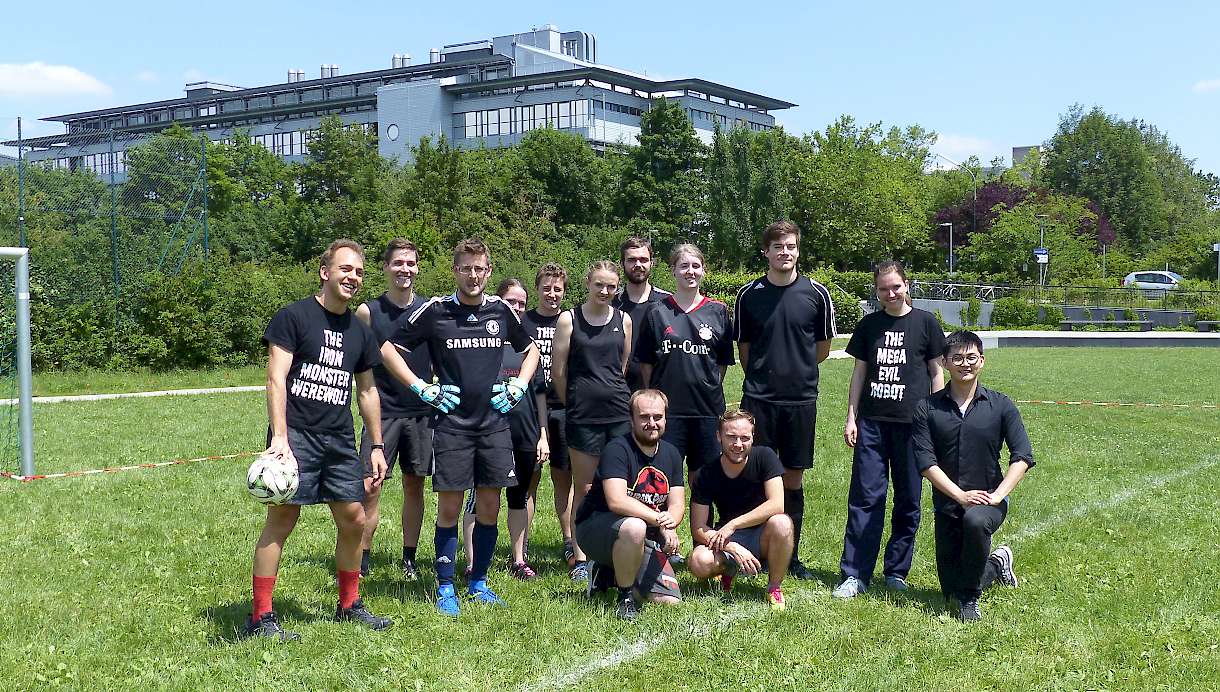 Oliver, Jan, Alex, Carina, Adrian, Janina, Jonas, Marc, Britta, Basti, Jürgen, Yelena, Captain Li.
Ski Retreat, March 2018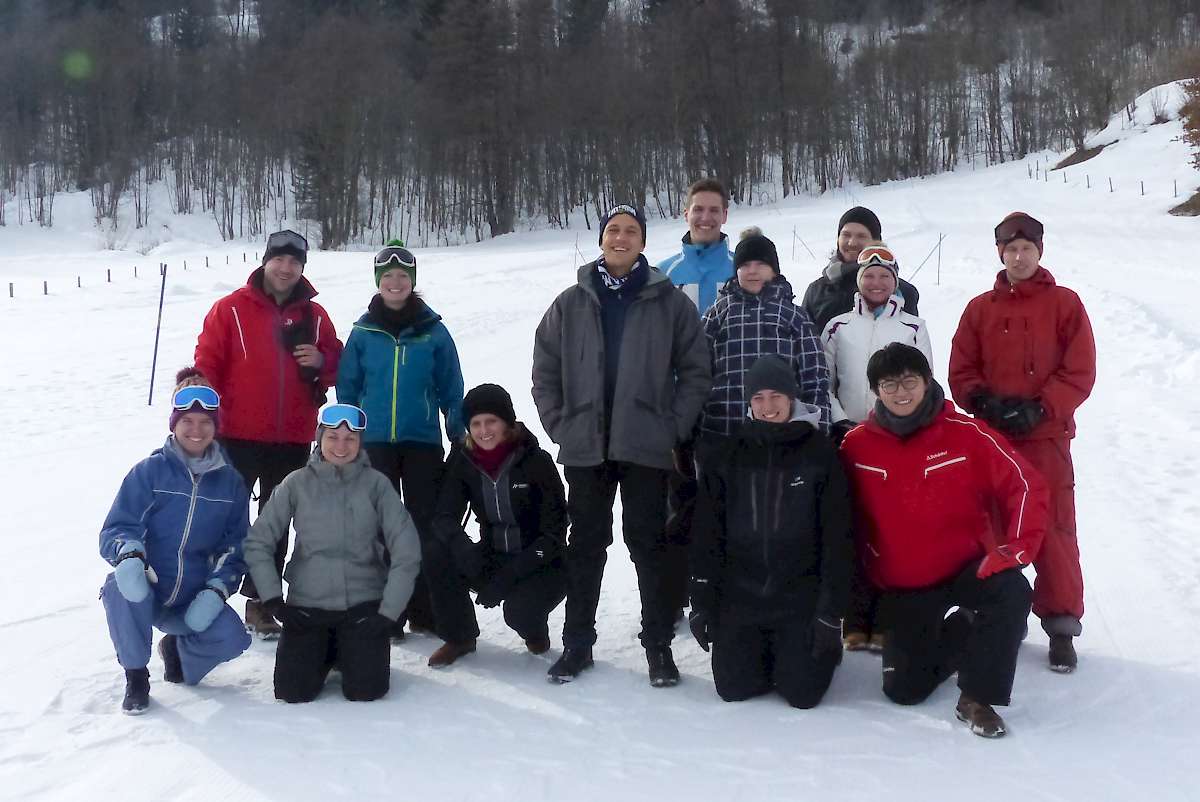 Yelena, Petar, Gosia, Carina, Doris, Oliver, Jan, Yvonne, Adrian, Carsten, Marina, Li, Tilmann.
Lasertag, November 2017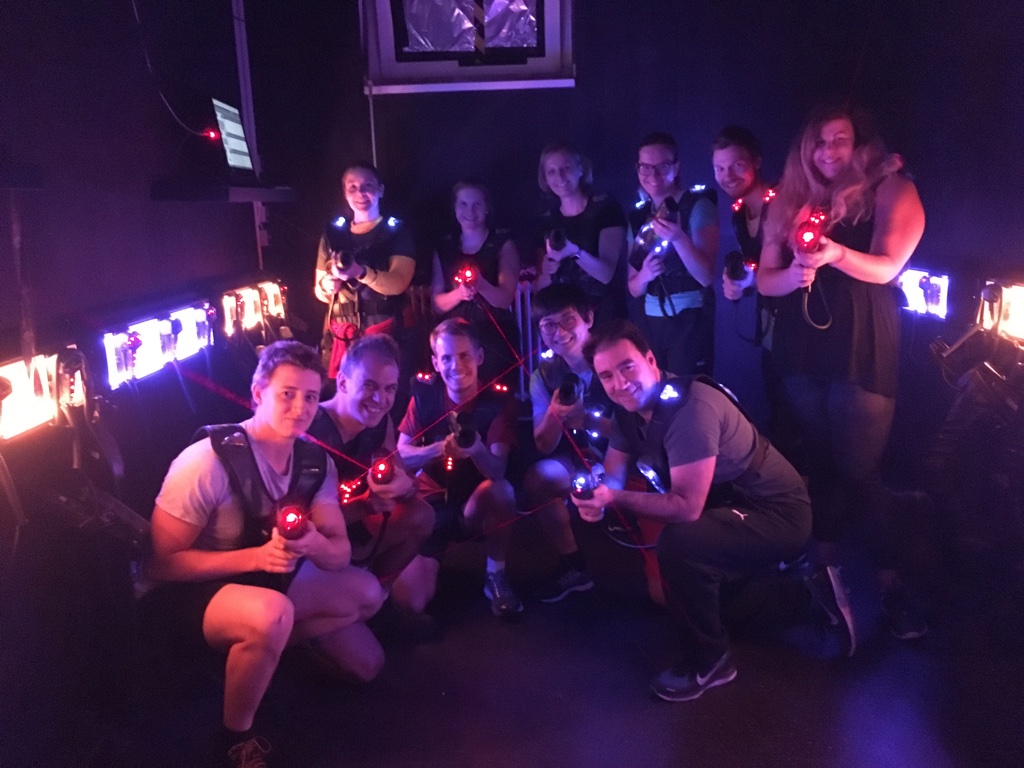 Adrian, Oliver, Yvonne, Niklas, Marina, Li, Doris, Petar, Yelena, Carsten, Andrea.
Summer Restaurant Visit, May 2017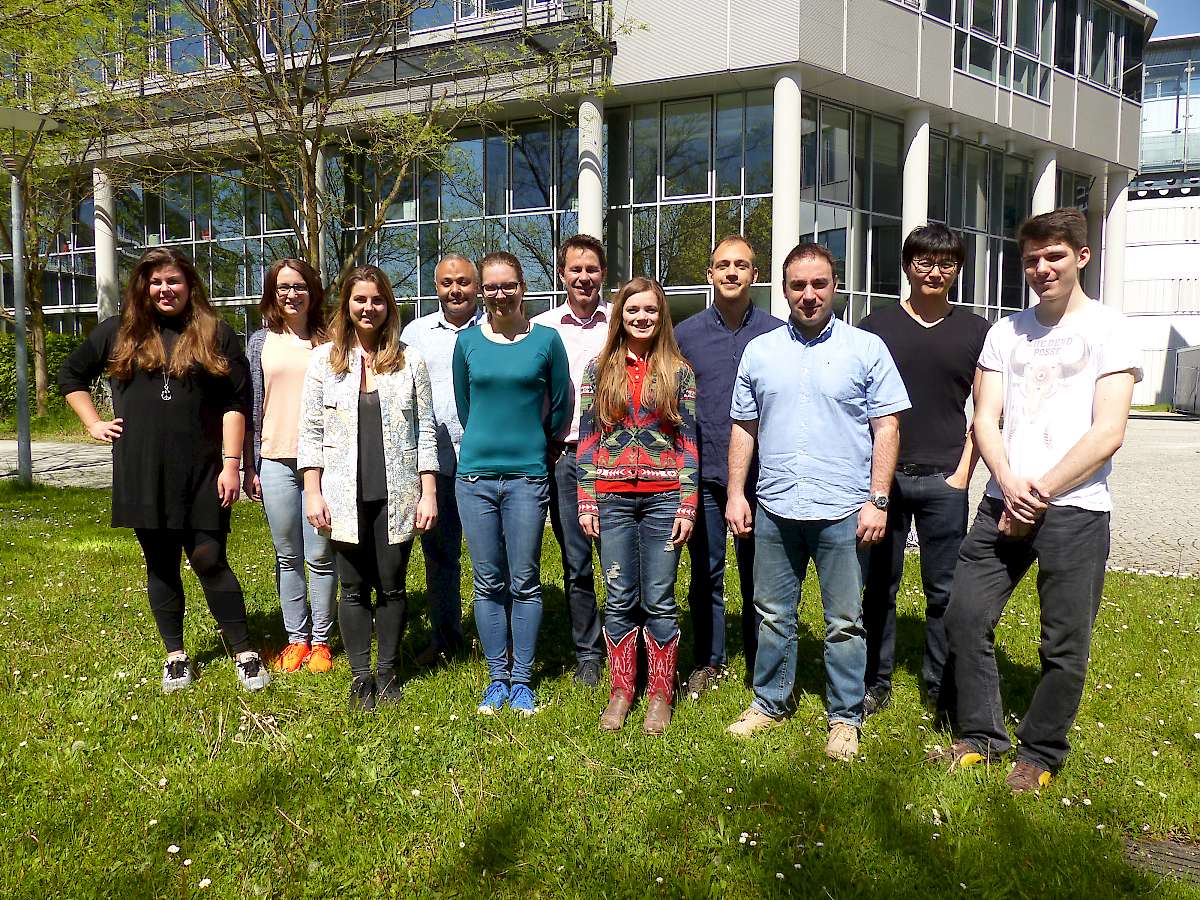 Andrea, Kristina, Beccy, Ahmed, Yelena, Alexander, Bekkah, Oliver, Petar, Li, Quillian.
Group Billiards Outing, March 2017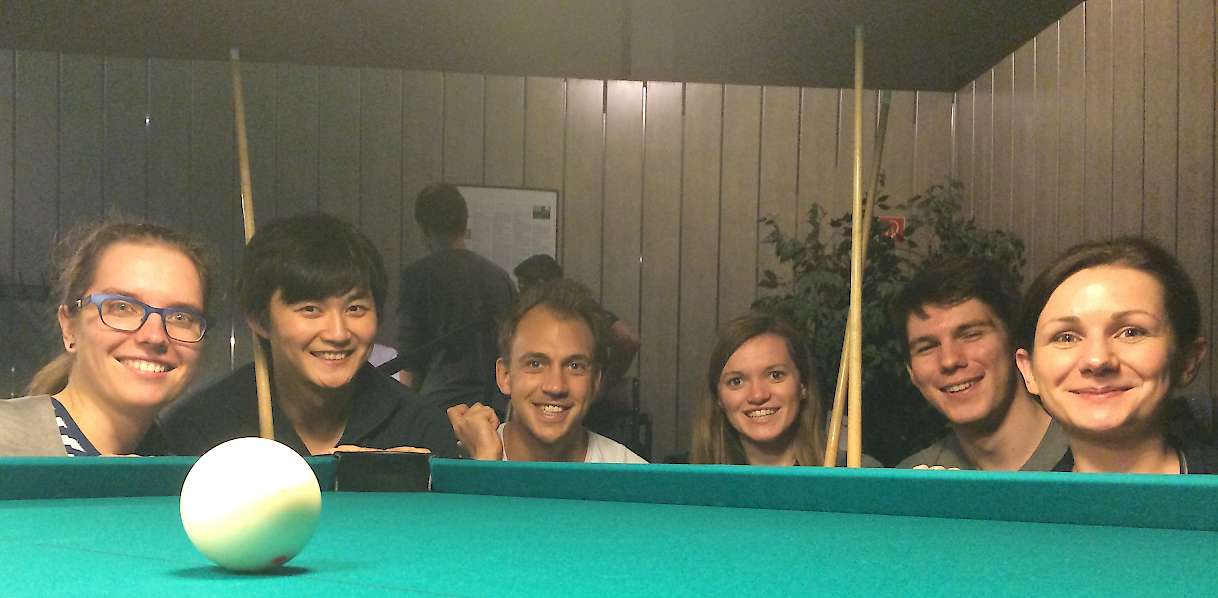 Yelena, Li, Oliver, Bekkah, Quillian, Gosia.
Autumn Colours, November 2016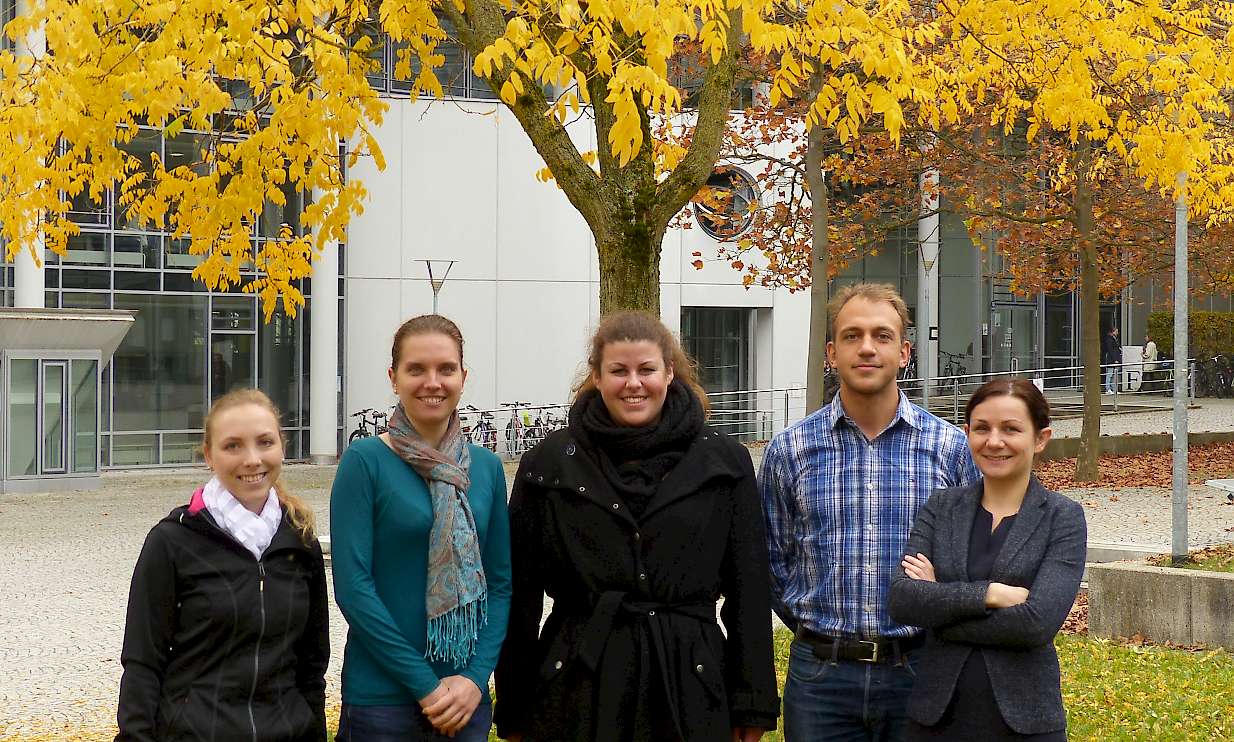 Sandra, Yelena, Andrea, Oliver, Gosia.